In this article, we discuss how to become a barista, duties and responsibilities and job descriptions. Making quality coffee is truly an art form, and being a skilled barista is a highly in-demand profession. Whether you have a passion for coffee or simply want to build a career in the hospitality industry, becoming a barista can be an exciting and rewarding venture.
An essential part of the coffee industry, a barista is responsible for preparing and serving various coffee beverages while ensuring consistent quality and taste. As the demand for coffee continues to grow, the need for professional baristas is on the rise, with coffee shops, cafes, and specialty establishments always on the lookout for talented individuals who can create exceptional coffee experiences.
To become a barista, you need to possess a combination of skills, knowledge, and a genuine love for coffee. Excellent customer service skills, attention to detail, and the ability to work efficiently in a fast-paced environment are all key attributes of a successful barista.
Understanding the different coffee beans, brewing methods, and techniques is crucial to consistently producing outstanding coffee. As a barista, you should also have a solid foundation of knowledge about the espresso machine and other equipment used in coffee preparation. Putting your knowledge into practice will allow you to create the perfect balance of flavors, textures, and aromas in each cup of coffee you serve.
While formal education is not always a requirement, attending a reputable barista training or certification program can provide you with a competitive edge and enhance your expertise. These programs typically offer hands-on training in espresso preparation, latte art, coffee cupping, and other essential barista skills.
Building a career as a barista also requires continuous learning and experimentation. Staying up to date with the latest industry trends, trying different coffee blends and brewing methods, and continually refining your techniques will help you grow and develop your own signature style as a barista.
Understand the skills required for barista work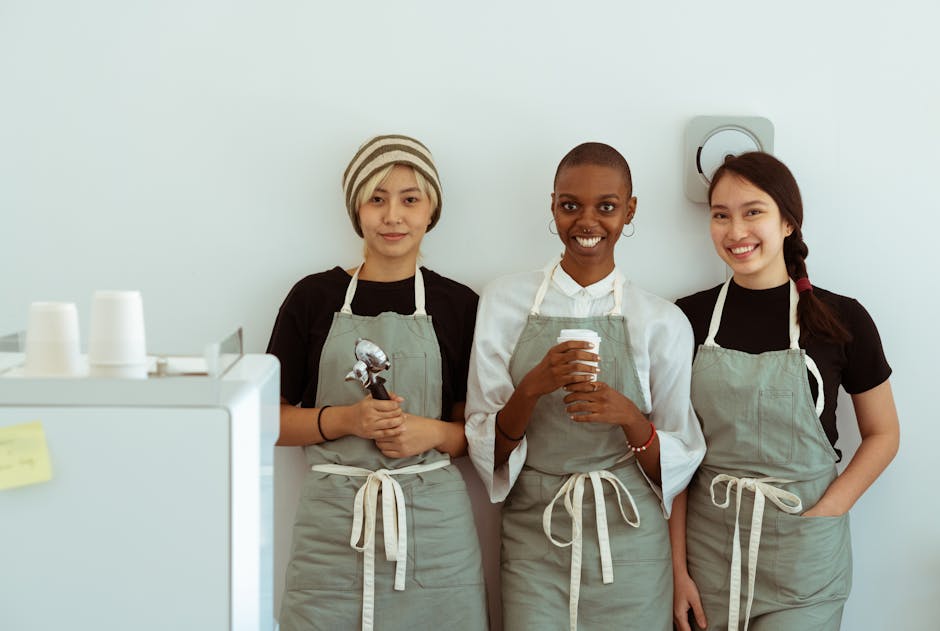 Becoming a barista requires a specific set of skills that go beyond just making a good cup of coffee. While the job may seem simple at first glance, a skilled barista possesses a combination of technical abilities, customer service expertise, and a genuine passion for the craft.
One of the essential skills required for barista work is the ability to operate and maintain various coffee brewing equipment. As a barista, you will be responsible for preparing and serving espresso-based beverages such as lattes, cappuccinos, and macchiatos. This requires a deep understanding of espresso machines, grinders, and the brewing process. Familiarizing yourself with different brewing techniques and mastering the art of espresso extraction is crucial in delivering consistent and quality coffee to your customers.
Aside from technical skills, strong interpersonal and communication skills are also vital in the barista role. As a barista, you will be interacting with customers on a daily basis, taking orders, answering questions, and providing recommendations. Exceptional customer service is key to creating a positive and memorable experience for patrons. Being able to engage with customers, listen attentively, and effectively communicate is crucial in building a loyal customer base and enhancing the reputation of the establishment.
In addition to technical and customer service skills, a genuine passion for coffee is a must for any aspiring barista. Having a curiosity for coffee origins, tasting notes, and understanding different roasting profiles will not only help you in your daily interactions with customers but also in creating unique and flavorful coffee creations. A true barista is always willing to learn, experiment, and push the boundaries of coffee brewing, thus elevating both their craft and customer's experience.
To become a successful barista, it is essential to invest time and effort in cultivating these skills. Whether through formal training programs, apprenticeships, or seeking guidance from experienced professionals, continuously honing your technical abilities, customer service expertise, and passion for coffee will help you thrive in this profession
Gain knowledge about different types of coffee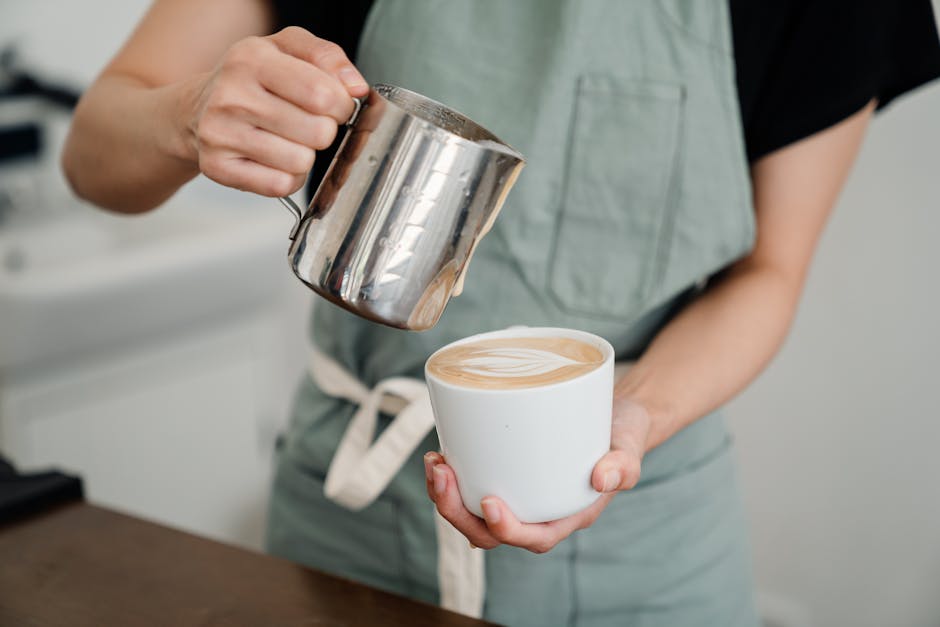 When it comes to becoming a barista, one of the key skills you need to master is understanding the different types of coffee. As a barista, you will be responsible for preparing various coffee beverages, each with its own unique characteristics and brewing methods. Here are three important types of coffee that you should gain knowledge about:
1. Espresso: Espresso is the base for many popular coffee drinks, such as cappuccinos, lattes, and macchiatos. It is a highly concentrated coffee shot that is made by forcing hot water through finely ground coffee beans under high pressure. The result is a strong and flavorful coffee with a rich crema on top. Understanding the characteristics of espresso, like its bold taste and viscous texture, will allow you to create perfect shots and craft a variety of espresso-based drinks.
2. Filter Coffee: Filter coffee, also known as drip coffee, is a staple in many households. This type of coffee is made by pouring hot water over medium-coarse ground coffee beans placed in a filter, allowing the water to slowly drip through the coffee grounds and into a carafe or cup. Filter coffee is known for its cleaner and less concentrated flavor compared to espresso. Learning about different brewing methods, such as pour-over, French press, or automatic drip, will give you the ability to make delicious cups of filter coffee that cater to individual preferences.
3. Cold Brew: In recent years, cold brew coffee has gained tremendous popularity, especially during the summer months. Cold brew is made by steeping coffee grounds in cold water for an extended period, typically overnight. The result is a smooth, low-acidity coffee with a naturally sweet taste. Being knowledgeable about the process of cold brew, including the coffee-to-water ratio, brewing time, and filtration techniques, will enable you to serve refreshing cold brews that are perfect for customers looking for a chilled alternative.
By gaining a thorough understanding of the different types of coffee, you will be well-equipped to meet the demands of your customers and provide them with the best coffee experience possible. Remember, mastering the art of coffee preparation goes beyond just learning recipes – it involves understanding the nuances of coffee beans, brewing methods, and the intricacies of each cup you serve. So, grab a cup of your favorite coffee and start your journey towards becoming a skilled and knowledgeable barista.
Familiarize yourself with espresso machines and other equipment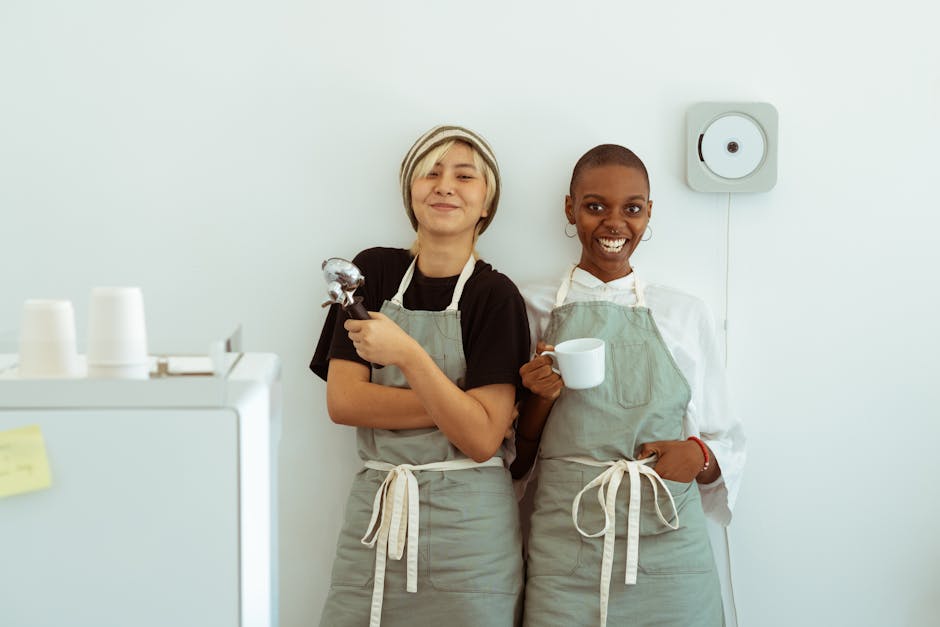 Espresso machines are the heart and soul of any coffee shop, and as a barista, it is crucial to familiarize yourself with these machines and other essential equipment. Understanding how they work and operating them skillfully is an essential part of your journey to becoming a great barista.
Firstly, espresso machines come in various types, such as semi-automatic, automatic, and super-automatic. Each type has its unique features and settings, so take the time to learn about them. Read the user manuals, watch online tutorials, and even seek guidance from experienced baristas. This knowledge will not only help you operate the machines effectively but will also allow you to troubleshoot any issues that may arise during your shifts.
Next, learn about the different components of the espresso machine. These include the brew head, group handle, steam wand, hot water dispenser, and boiler. Understanding how these parts function and interact with each other is crucial for producing consistently great espresso shots. Take the time to practice assembling and disassembling these components, as it will help you become more efficient and confident in your work.
In addition to espresso machines, familiarize yourself with other necessary equipment like grinders, scales, and tampers. Grinders play a significant role in achieving the perfect grind size for your espresso shots, while scales ensure accuracy when measuring the coffee dose. Tampers, on the other hand, help you evenly distribute and compress the coffee grounds in the group handle, allowing for optimal extraction. Understanding how to use and maintain these tools will ensure that you can consistently deliver high-quality drinks to your customers.
Lastly, don't forget to learn the proper cleaning and maintenance procedures for all the equipment. Cleanliness and hygiene are crucial in the coffee industry, and customers expect their baristas to handle equipment with care. Regularly clean and descale the espresso machine, backflush the group heads, and wipe down all surfaces to prevent the buildup of coffee oils and other residues. Following these practices will not only extend the lifespan of the equipment but also contribute to the overall taste and quality of your coffee.
Becoming a skilled barista is a journey that requires patience, practice, and continuous learning. Familiarizing yourself with espresso machines and other essential equipment is a fundamental step in mastering this craft. Remember, the more comfortable you are with the machines and tools of the trade, the more confident you will become in creating outstanding coffee experiences for your customers.
Learn the art of brewing a perfect cup of coffee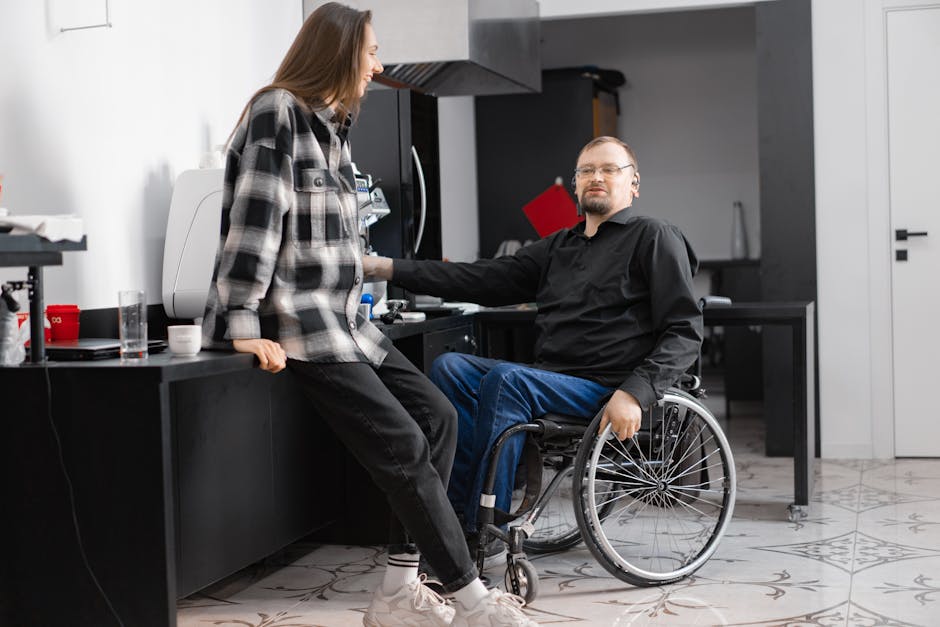 The art of brewing a perfect cup of coffee involves a combination of technique, precision, and attention to detail. As a barista, it is crucial to master the fundamental steps in order to consistently create a high-quality and delicious beverage for every customer.
1. Start with the right beans: The foundation of any great cup of coffee is the beans themselves. Experiment with different varieties and origins to find the ones that suit your taste preferences. Ensure that the beans are fresh and properly stored to preserve their flavors.
2. Grind your beans correctly: The coarseness of the coffee grounds has a significant impact on the flavor and strength of the final brew. Invest in a reliable burr grinder and adjust the settings according to the brewing method you will be using. For example, a coarser grind works well for French press, while a finer grind is suitable for espresso.
3. Measure with precision: Consistency is key when it comes to brewing coffee. Use a digital scale to measure the amount of coffee and water accurately. The generally recommended ratio is one to two tablespoons of coffee for every six ounces of water, but feel free to adjust based on your personal preference.
4. Master the water temperature: The water temperature can greatly affect the extraction of flavors from the coffee grounds. Invest in a kettle with a built-in thermometer to ensure the water reaches the optimal temperature. For most brewing methods, a temperature between 195°F and 205°F (90°C to 96°C) is ideal.
5. Practice different brewing techniques: There are numerous brewing methods available, each producing a unique taste profile. Experiment with techniques like pour-over, French press, espresso, or AeroPress, and discover which ones you enjoy most. Each method requires specific equipment and steps, so take your time to become familiar with each one.
6. Perfect your pouring technique: Whether it's for latte art or simply for a smooth pour, mastering your pouring technique is essential for every barista. Practice pouring consistently from a suitable height to maintain a steady flow of water and cover the coffee grounds evenly.
7. Experiment with flavors: Once you have mastered the basics, don't be afraid to get creative with flavors. Add spices, syrups, or alternative milk options to cater to different preferences. Experimentation is key to creating signature drinks that set your coffee offerings apart.
Remember, becoming a skilled barista takes time and practice. Embrace the learning process, appreciate the nuances of coffee brewing, and continually seek opportunities to improve your skills. With dedication and a passion for the craft, you can master the art of brewing a perfect cup of coffee that will leave your customers coming back for more.
Practice milk frothing and latte art techniques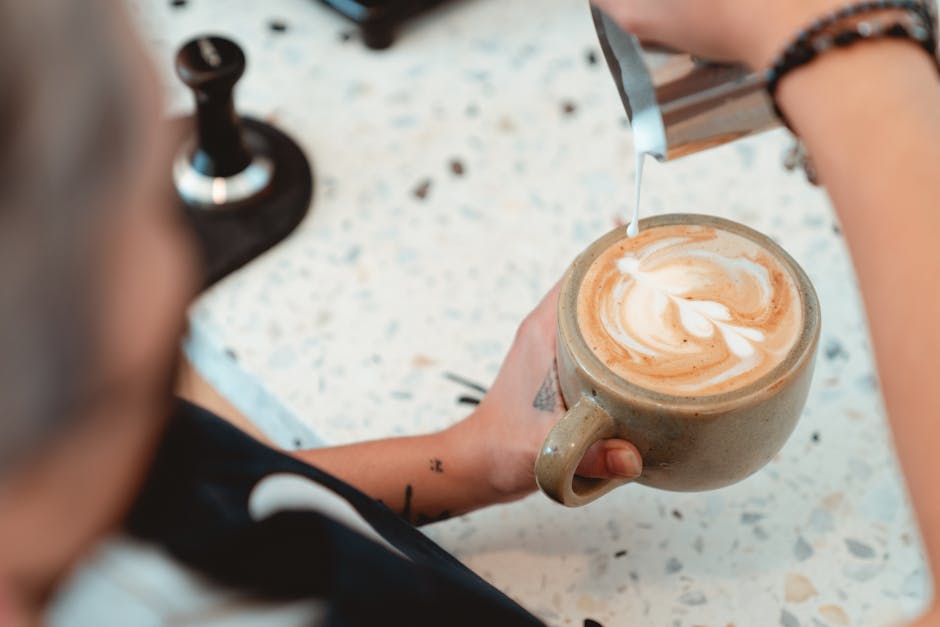 To truly excel as a professional barista, mastering the art of milk frothing and latte art is essential. Not only does it enhance the taste and appeal of the coffee drinks, but it also adds a touch of creativity and personalization to each cup. Whether you're working in a trendy café or a high-end restaurant, honing your milk frothing and latte art techniques will greatly elevate your skills and leave a lasting impression on customers.
To begin, practice is key. Start by familiarizing yourself with the different types of milk used in coffee beverages, such as whole milk, skim milk, soy milk, and almond milk. Each type of milk has its own unique characteristics and will produce varying results when frothed. Experiment with different milk brands and temperatures to find the perfect balance between creamy, velvety foam and silky microfoam.
Once you have selected your preferred milk, it's time to master the frothing technique. Begin by ensuring that your steam wand is clean and properly positioned in the milk pitcher. The length and angle of the steam wand will directly affect the texture and consistency of the frothed milk. Gradually introduce steam into the pitcher while keeping the wand near the surface of the milk. Allow the milk to rotate and circulate naturally, avoiding any abrupt movements that can create large bubbles or result in an uneven texture. Practice controlling the steam pressure and duration to achieve different levels of frothiness, from a dense, creamy foam to a lighter, airy froth.
Once you have mastered the art of milk frothing, it's time to delve into the world of latte art. Latte art is a combination of skill, control, and creativity. It involves using the frothed milk to create intricate designs or patterns on the surface of the coffee. Start by mastering the basic shapes, such as hearts, rosettas, and tulips. These designs are built upon the foundation of a perfectly frothed milk texture and an accurate pouring technique. As you become more proficient, challenge yourself to create more complex designs or even incorporate personal touches like initials or small drawings.
Remember, practice makes perfect. Set aside dedicated time each day to refine your milk frothing and latte art techniques. Pay attention to the details, such as the temperature and consistency of the milk, the angle and speed of the pour, and the precision of your wrist movements. Ask for feedback from colleagues or mentors who have expertise in latte art. Don't be afraid to experiment and think outside the box to develop your own unique style.
By mastering the art of milk frothing and latte art, you will not only enhance the overall coffee-drinking experience for your customers but also showcase your professionalism and dedication to your craft. Your attention to detail and ability to create visually stunning beverages will set you apart as a highly skilled barista, making you an asset to any coffee establishment. So, grab a milk pitcher, practice your frothing technique, and let your creativity flow as you dive into the captivating world of latte art.
Develop excellent customer service and communication skills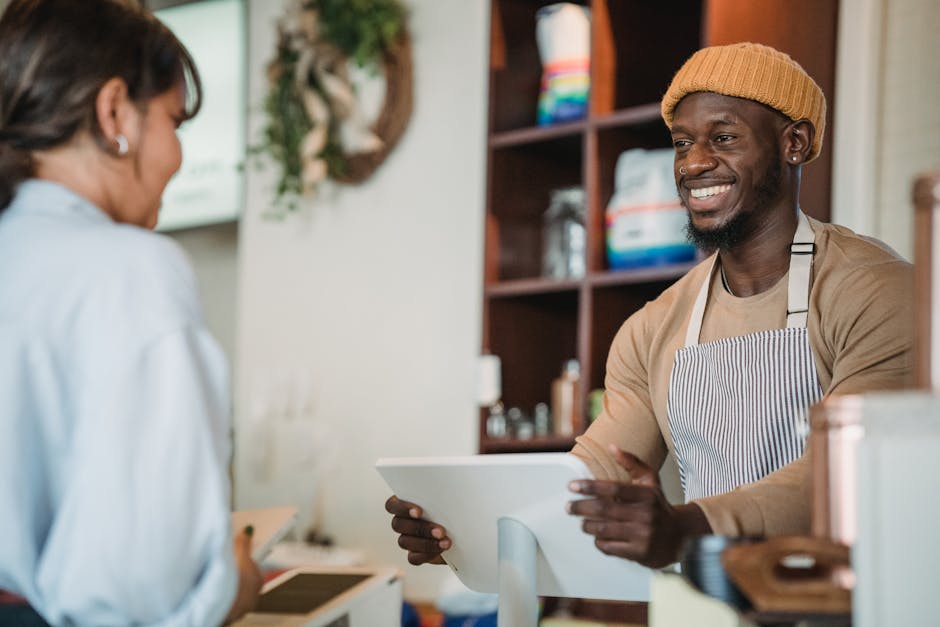 Develop excellent customer service and communication skills. As a barista, providing exceptional customer service is essential to create a positive experience for your clientele. To excel in this area, you need to develop strong communication skills.
Firstly, it is important to greet customers with a friendly and welcoming demeanor. Smile and make eye contact with each customer, showing them that you genuinely care about their experience. Taking the time to engage in small talk or ask about their day can go a long way in creating a positive rapport.
Additionally, effective communication involves actively listening to customers' needs and preferences. Pay attention to their orders, noting any special instructions or dietary restrictions. Clarify any uncertainties and ensure that the customer feels heard and understood. This can be particularly crucial during busy periods when customers may feel rushed or overwhelmed.
Furthermore, as a barista, you will often encounter customers with various personalities and expectations. It is essential to remain calm, patient, and professional in all situations. Be prepared to handle complaints or difficult customers with empathy and understanding. This involves actively resolving any issues and going the extra mile to make the customer feel valued and satisfied.
Another aspect of customer service is maintaining a clean and organized workstation. This not only reflects a professional image but also creates a positive impression on customers. A clean environment not only instills confidence in the quality of your products but also contributes to a better customer experience.
Lastly, being knowledgeable about the products you offer is crucial. Customers may have questions about different coffee blends, brewing methods, or the origin of the beans. Having a good understanding of your menu and being able to make recommendations based on customers' preferences adds value and enhances the overall customer experience.
Gain experience by volunteering or working at a coffee shop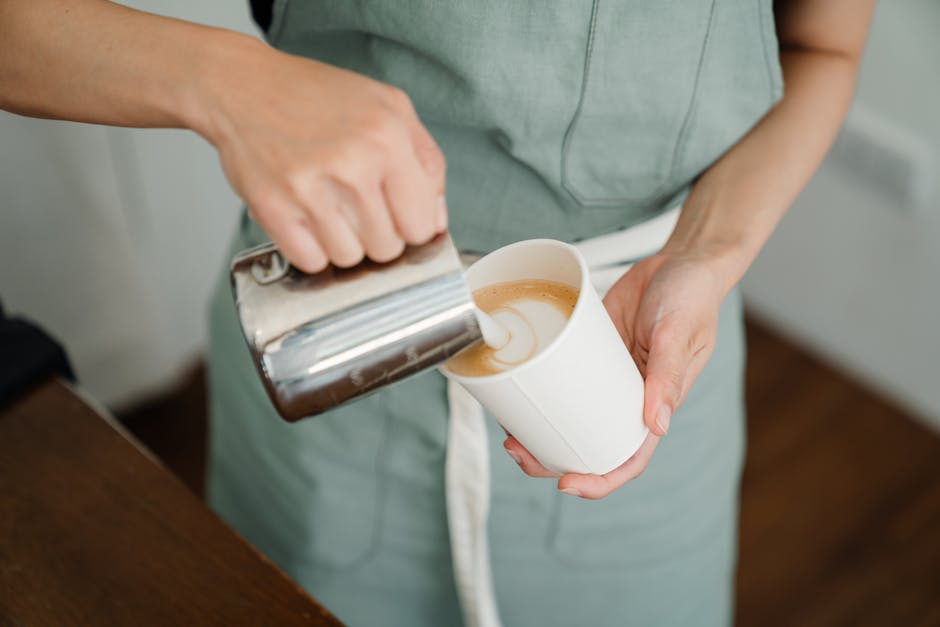 One of the best ways to gain experience and get started on your journey to becoming a barista is by volunteering or working at a coffee shop. Whether you are a coffee lover looking to turn your passion into a career or someone aiming to explore the world of coffee, this hands-on experience can provide invaluable insights and enhance your skill set.
Volunteering at a local coffee shop not only allows you to immerse yourself in the coffee culture but also gives you a chance to observe and learn from experienced baristas. By offering your time and assistance, you can shadow the professionals, assist with basic tasks, and get a feel for the day-to-day operations of a coffee shop. This experience will help you develop a solid foundation and understanding of what it takes to excel in the role of a barista.
Working at a coffee shop, even in entry-level positions, can provide you with practical skills and on-the-job training that will benefit you in the long run. Many coffee shops offer training programs to their employees, allowing you to learn about different coffee brewing methods, latte art techniques, and customer service strategies. By actively engaging in these training sessions and seeking constant improvement, you can sharpen your barista skills and gain a competitive edge.
Moreover, working at a coffee shop exposes you to various scenarios and challenges that can help you develop problem-solving and multitasking abilities. Dealing with a high volume of orders, managing different customer preferences, and handling occasional stressful situations can teach you valuable lessons in time management, adaptability, and customer satisfaction – all important skills for any successful barista.
Additionally, as you gain experience in a coffee shop setting, you'll start building relationships with fellow coffee enthusiasts and industry professionals. These connections can offer mentorship, provide opportunities for networking, and potentially open doors to more advanced positions or specialized training in the future.
Whether through volunteering or working, gaining experience at a coffee shop is a fantastic way to kick-start your barista aspirations. Embrace every opportunity to learn, grow, and refine your skills in this dynamic industry. Remember, the journey to becoming a skilled barista is not just about making great coffee but also about delivering exceptional customer experiences.
Consider enrolling in a barista training program or workshop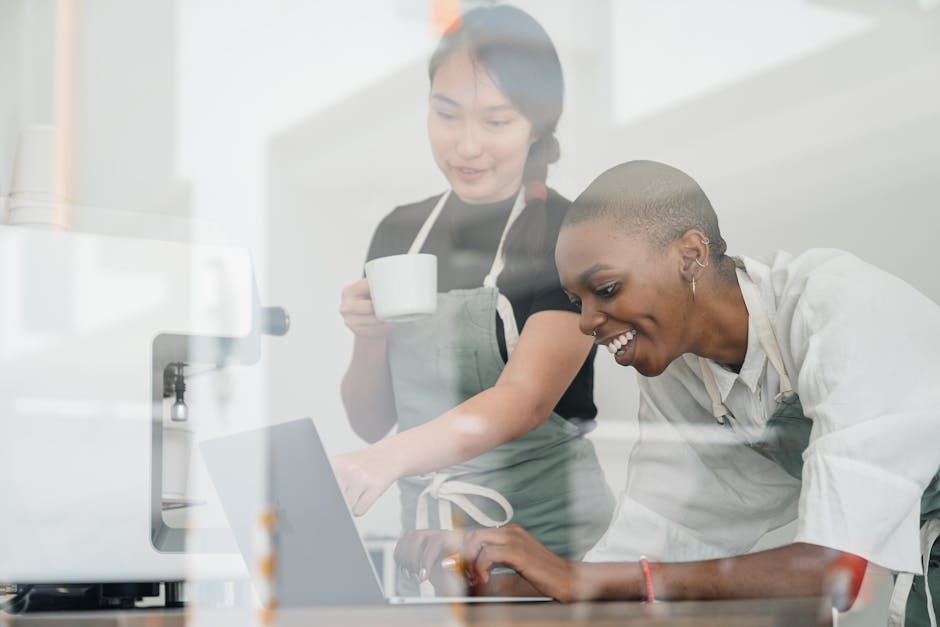 Considering enrolling in a barista training program or workshop is a great step towards becoming a skilled and professional barista. These specialized training programs are designed to provide you with the knowledge and skills needed to excel in the world of coffee-making. Here are some key reasons why you should consider taking one:
1. Comprehensive Learning Experience: Barista training programs offer a comprehensive curriculum that covers everything from the history of coffee to the intricacies of espresso making. You will learn about different brewing methods, coffee bean varieties, latte art techniques, and more. By enrolling in a program, you can gain a deeper understanding of the coffee industry and its best practices.
2. Hands-on Practice: One of the significant advantages of barista training programs is the opportunity to gain hands-on experience. These programs often provide participants with access to professional-grade espresso machines, coffee grinders, and other equipment commonly found in coffee shops. Through extensive practice, you can perfect your brewing and milk steaming techniques, allowing you to produce consistently excellent coffee.
3. Industry Insights and Networking: Barista training programs often bring together a community of passionate coffee enthusiasts and industry professionals. This environment not only facilitates networking opportunities but also offers valuable insights into the coffee industry. Engaging with experienced instructors and fellow trainees can help broaden your understanding of trends, challenges, and opportunities within the coffee business.
4. Certification and Credibility: Completing a barista training program can provide you with a formal certification, which adds credibility to your barista skills and knowledge. This certification can be displayed on your resume or at your workplace, demonstrating your commitment to your craft and enhancing your professional image. Many employers in the coffee industry value candidates with recognized certifications, making you a more competitive job applicant.
5. Career Advancement Opportunities: Whether you are aspiring to work in specialty coffee shops, cafes, or start your own coffee business, undergoing barista training can open doors to various career advancement opportunities. In an industry where skills and knowledge are highly valued, having formal barista training can give you an edge over other applicants and help you progress faster in your career.
It is essential to research and choose a reputable barista training program that aligns with your goals and budget. Look for programs that are led by experienced instructors, offer hands-on training, provide industry-recognized certifications, and have positive reviews from past participants. Remember, investing in your education as a barista will not only enhance your skills but also contribute to the overall growth of the specialty coffee industry.