Bartending is a dynamic and exciting profession that offers a unique blend of creativity, hospitality, and business. If you are someone who enjoys interacting with people, has a passion for mixology, and thrives in a fast-paced environment, then becoming a bartender might be the perfect career for you.
However, being a professional bartender goes beyond just learning how to make a few drinks. It requires a level of skill, knowledge, and professionalism that sets you apart from others in the industry. As a bartender, you are not only responsible for crafting delicious and visually appealing cocktails, but you also play a crucial role in creating memorable experiences for your guests. 
In this blog post, we will guide you through the essential steps to becoming a successful bartender. From acquiring the necessary skills to building a solid foundation in mixology, we will provide you with valuable insights and expert advice to help you embark on this exciting journey.
Whether you are just starting out or looking to enhance your existing bartending skills, this comprehensive guide will equip you with everything you need to know. So, let's dive in and discover what it takes to become a confident and skillful bartender who can deliver top-notch service and elevate the overall guest experience.
Gain knowledge of different drinks and cocktails
To become a successful bartender, it is essential to gain knowledge of different drinks and cocktails. Familiarizing yourself with popular drinks is not only important for providing excellent customer service but also for showcasing your skills in the art of mixology.
As a bartender, your customers will have diverse tastes and preferences. Being well-versed in a wide range of drinks will enable you to cater to their varying needs and offer them a memorable experience. From classic cocktails like the Martini and Old Fashioned to more contemporary creations like the Mojito and Cosmopolitan, there is an infinite world of flavors to explore.
Understanding the components of each drink, the various mixing techniques, and the specific glassware required is crucial. Gain knowledge of the different spirits, liqueurs, and mixers used in these drinks, and learn how they interact with each other to create a harmonious flavor profile. This knowledge will allow you to make informed recommendations to customers, suggest suitable pairings, and even create your own unique concoctions.
Furthermore, mastering the art of mixology not only involves knowing the recipes but also honing your technique. Pay attention to the proper measurements, the right shaking or stirring methods, and the appropriate use of garnishes. A well-crafted cocktail not only looks enticing but also tastes exquisite.
One way to expand your knowledge and skills is by attending bartending courses or workshops. These programs provide valuable insights into the history, techniques, and trends in mixology. They often offer hands-on training, allowing you to practice and refine your skills under the guidance of experienced professionals.
In addition to formal training, regularly reading industry publications, following mixology blogs, and experimenting with new recipes at home can help broaden your understanding of drinks and cocktails. Don't be afraid to visit different bars, chat with other bartenders, and learn from their experiences. Collaborating and exchanging ideas within the bartending community can inspire you to develop your own unique style and signature creations.
By continuously expanding your knowledge of different drinks and cocktails, you will distinguish yourself as a professional bartender. The more you understand the art of mixology, the better equipped you will be to elevate the drinking experience for your customers and leave a lasting impression.
Enroll in a bartending course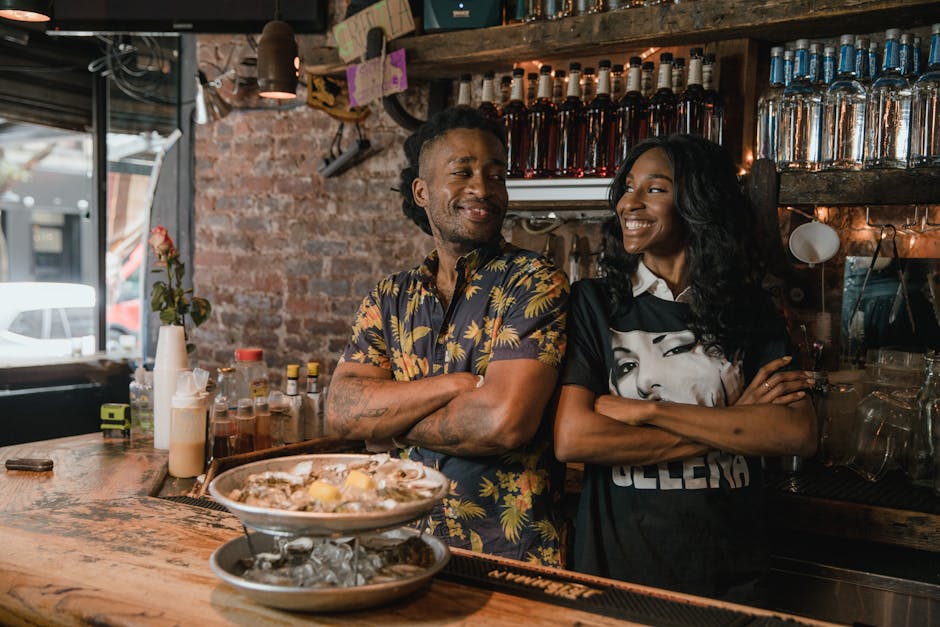 Enroll in a bartending course:
While it's true that some people may have successfully entered the world of bartending without formal training, enrolling in a bartending course can significantly enhance your skills and increase your chances of landing a job in the competitive hospitality industry. Here are a few benefits of pursuing formal training:
1. Specialized Knowledge: Bartending courses provide structured learning that covers the basics of mixology, beverage preparation techniques, and even customer service skills. These courses are designed to equip aspiring bartenders with a comprehensive understanding of various spirits, cocktails, and the art of crafting delicious drinks.
2. Practical Experience: Reputable bartending courses often incorporate hands-on training, allowing you to practice your skills behind a bar setup. By working in a simulated bar environment, you can gain practical experience in different scenarios, learn to handle bar tools confidently, and refine your techniques under the guidance of experienced instructors.
3. Networking Opportunities: Joining a bartending course can also provide valuable networking opportunities. You'll have the chance to meet like-minded individuals, industry professionals, and potential employers who can share their insights and connect you with job openings in establishments where they have connections. These connections can be instrumental in launching your bartending career.
To find reputable bartending courses, consider the following steps:
1. Research Online: Start by conducting an online search for bartending courses in your area. Look for institutes that have a reliable reputation and positive reviews from past students. Check their websites to learn about their curriculum, instructors, and any specialized training they offer.
2. Seek Recommendations: Reach out to professionals working in the hospitality industry, such as bartenders or bar managers, and ask for their recommendations on reputable bartending courses. Their firsthand experiences can provide valuable insights and help you make an informed decision.
3. Attend Taster Sessions: Some bartending schools may offer taster sessions or trial classes for prospective students. Taking advantage of these opportunities can give you a taste of their teaching methodology, atmosphere, and overall suitability before committing to a course.
Remember, investing in a reputable bartending course demonstrates your commitment to professional growth and sets you apart from those without formal training. While it may require an initial investment of time and money, the benefits gained through specialized knowledge, practical experience, and networking opportunities can prove to be invaluable in your journey to becoming a successful bartender.
Enhance Your Customer Service Skills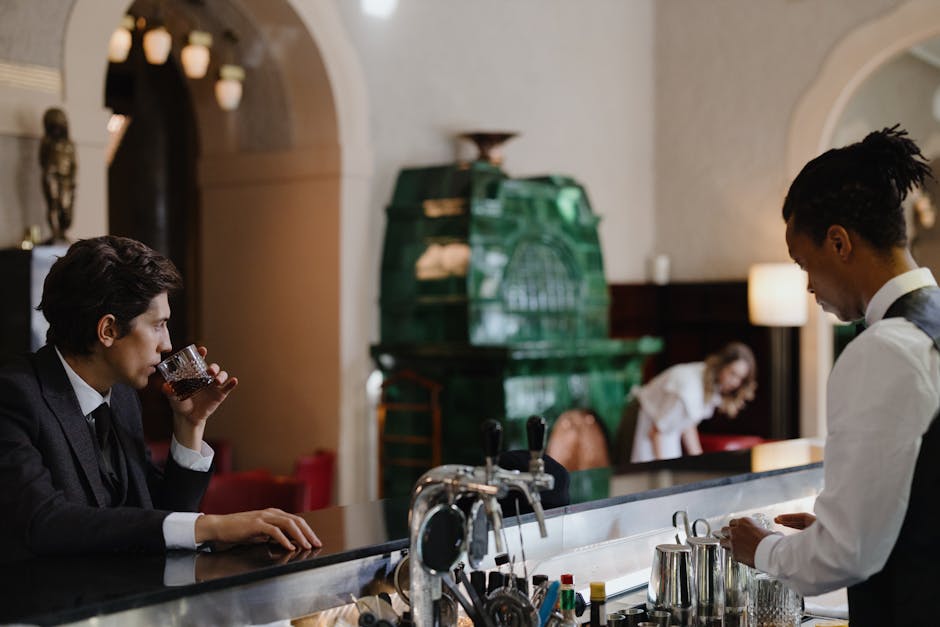 In the world of bartending, a key component to achieving success lies in enhancing your customer service skills. As a bartender, you are not just a master of mixology, but also the face of the establishment you work for. Creating a warm and inviting atmosphere for your patrons is essential to building a loyal customer base and ensuring repeat business.
Being friendly and approachable goes a long way in making your customers feel welcome and comfortable. Greeting each customer with a smile and engaging in polite conversation can set a positive tone for their entire experience. Additionally, being attentive to their needs and preferences will demonstrate your commitment to providing excellent service.
Difficult situations are bound to arise in the service industry, and as a bartender, it is crucial to handle them with professionalism and composure. Whether it's dealing with an impatient customer during a busy night or resolving conflicts between guests, your ability to remain calm and composed will not only diffuse tense situations but also show your commitment to excellent customer service.
Furthermore, exhibiting empathy towards your customers can greatly improve their experience. Some patrons may be dealing with personal issues or looking for a listening ear. Taking the time to lend an understanding and sympathetic ear can transform their evening and create a lasting impression of your establishment.
Remember, in the world of bartending, it is not just about serving drinks; it's about creating memorable experiences for each customer. By enhancing your customer service skills, you can ensure that your patrons leave feeling valued, satisfied, and eager to return. So, invest in your interpersonal skills, embrace the art of attentive service, and embrace the opportunities to go above and beyond for your customers.
Practice multitasking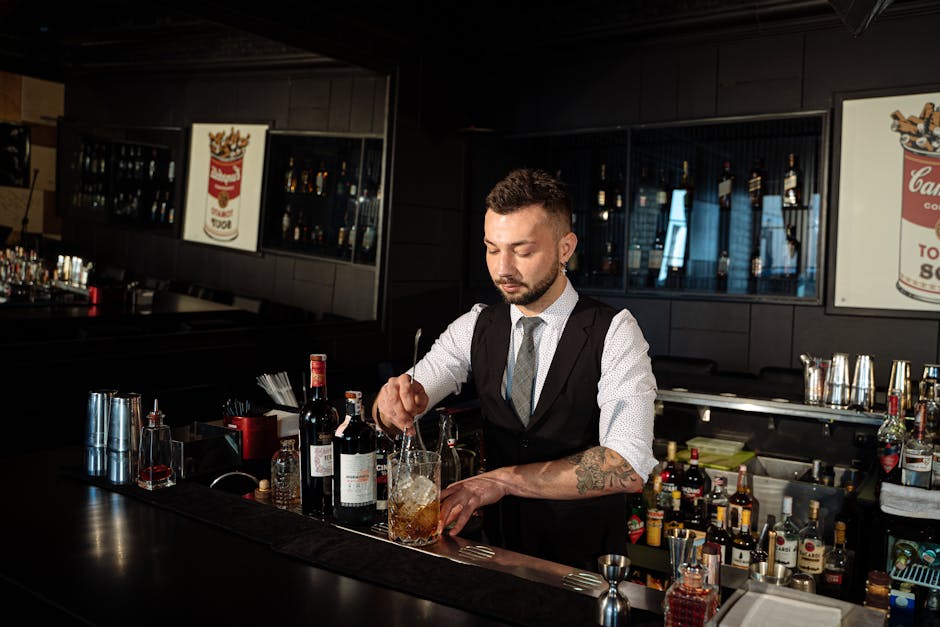 As a bartender, mastering the art of multitasking is essential to thriving in a fast-paced and demanding work environment. With numerous customers vying for your attention and a wide range of drink orders to fulfill, multitasking becomes second nature. Here are some tips to help you improve your multitasking abilities and excel as a bartender:
1. Prioritize and organize: One of the keys to effective multitasking is setting priorities and staying organized. As the orders start pouring in, take a moment to assess which orders need immediate attention and which can wait for a brief moment. This will allow you to focus on the most time-sensitive tasks first and prevent any unnecessary delays.
2. Stay focused and present: It's easy to feel overwhelmed when multiple customers are seeking your attention simultaneously. However, it is crucial to stay focused and present in the moment. By giving your full attention to each customer and their specific drink order, you are more likely to make fewer mistakes and provide efficient service.
3. Master the art of preparation: Preparation is the key to successful multitasking as a bartender. Take the time to stock your station with all the necessary ingredients, garnishes, and tools before your shift begins. This will save you precious time and prevent you from scrambling to gather items when taking orders.
4. Develop muscle memory: As a bartender, your muscle memory will become your best friend. Through repetition and practice, aim to develop muscle memory for common drink orders and cocktail recipes. This will allow you to prepare drinks swiftly without having to refer to recipe books or cheat sheets constantly.
5. Utilize your peripheral vision: The ability to scan your surroundings and utilize your peripheral vision is a valuable skill when it comes to multitasking. Train yourself to be aware of what is happening at your bar, including customers waiting for orders or signaling for attention, while still efficiently preparing drinks. This will help you address people's needs in a timely manner and prevent any bottlenecks in service.
6. Maintain a calm and composed demeanor: Bartending can be chaotic, but it is essential to maintain a calm and composed demeanor while multitasking. Panicking or becoming stressed will only hinder your ability to juggle multiple tasks efficiently. Remember to take deep breaths, stay organized, and prioritize your tasks to keep the workflow running smoothly.
By consistently practicing these tips, you will gradually improve your multitasking abilities and become adept at handling multiple orders simultaneously. With time and experience, you will become a confident and efficient bartender who excels in providing exceptional service to your customers.
Develop basic math skills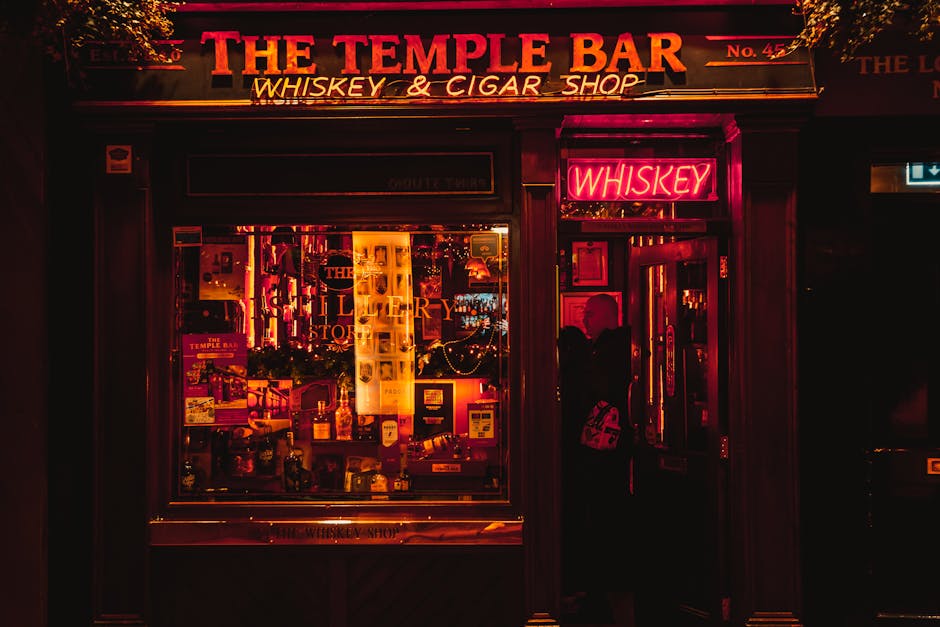 Math skills are a fundamental requirement in the bartending industry. As a bartender, you will often find yourself handling cash and dealing with customers' bills. It is vital to develop basic math skills, as this will not only help you keep track of transactions accurately but also enable you to give correct change efficiently.
Being comfortable with mental arithmetic is essential as you will need to quickly calculate totals, add up drink prices, and determine the correct amount to charge customers. This skill will enable you to provide efficient service without relying heavily on electronic devices or calculators.
In addition to calculations, having a strong grasp of math helps in managing inventory and organizing stock levels. You will need to keep track of the quantity of liquor, mixers, and other supplies to ensure accurate ordering and prevent shortages. This skill can play a significant role in optimizing costs and minimizing waste, which is crucial for maintaining profitability.
Moreover, being proficient in math enables you to handle complex drink recipes with precision. Bartending involves measuring and mixing various ingredients, and having a solid understanding of fractions and proportions can help you create consistently delicious cocktails every time. Additionally, you may need to make adjustments to recipes based on the number of servings required, necessitating quick calculations to maintain consistency in taste and quality.
Lastly, having strong math skills fosters an image of professionalism, both to customers and potential employers. Demonstrating your ability to handle cash accurately and efficiently instills trust and confidence in customers, which can lead to increased tips and repeat business. Employers also value bartenders who possess this critical skill set, as it reflects your ability to handle the financial aspects of the job responsibly.
Gain experience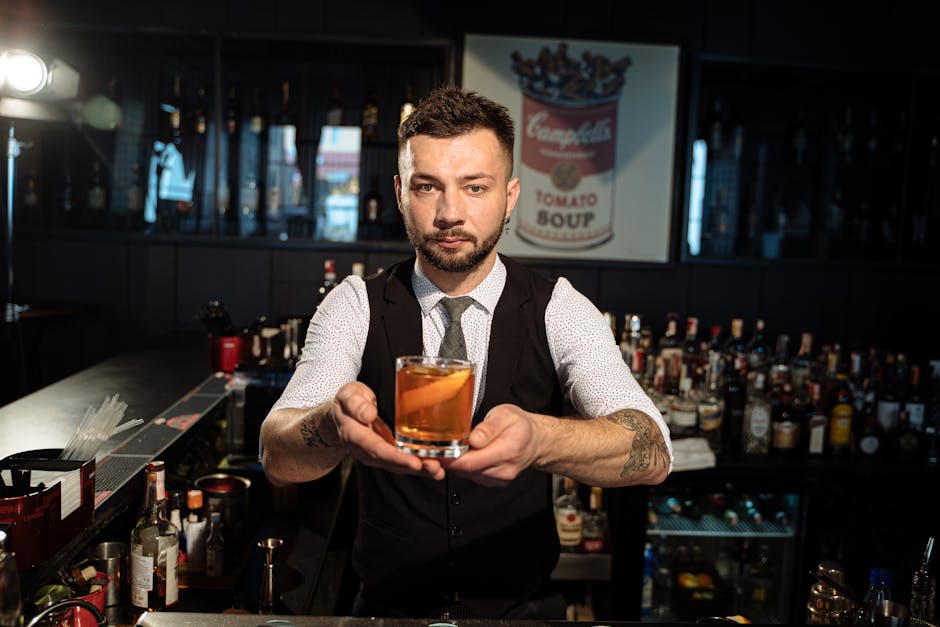 Starting your journey towards becoming a bartender requires gaining practical experience in a bar setting. This hands-on experience not only helps you develop the necessary skills but also familiarizes you with the ins and outs of the profession. To gain experience, consider starting as a bar back or offering to volunteer at events.
Starting as a bar back is a common entry point into the bartending industry. As a bar back, you will work closely with the bartenders, assisting them in various tasks such as restocking supplies, cleaning glasses, and preparing garnishes. This role allows you to observe and learn from experienced bartenders, gaining insights into their techniques and customer interactions. Additionally, you will become familiar with the different types of alcohol, necessary equipment, and the overall dynamics of a busy bar environment.
Another option is to volunteer at events where bartenders are needed. Many bars or event companies often require extra help during functions, parties, and festivals. By offering to lend a hand, you have the opportunity to work alongside professional bartenders and gain practical experience in a fast-paced setting. This experience will not only enhance your bartending skills but also help you develop essential qualities such as multitasking, customer service, and the ability to handle high-pressure situations.
While gaining experience as a bar back or through volunteering, make the most of every opportunity to learn from those around you. Pay attention to the bartenders' techniques, observe how they interact with customers, and ask questions when appropriate. Absorb as much knowledge as possible about different alcoholic beverages, cocktail recipes, and bar etiquette.
Additionally, consider taking advantage of online resources, books, and courses to expand your knowledge base. Familiarize yourself with popular cocktail recipes, understand the different types of spirits, and learn about the history and origins of various drinks. This self-education demonstrates your dedication and enthusiasm to potential employers and sets you apart from other aspiring bartenders.
Remember, gaining practical experience is crucial to becoming a successful bartender. Starting as a bar back or volunteering at events will give you the hands-on exposure you need to refine your skills and build a strong foundation. Take advantage of every opportunity to learn and grow, and soon you'll be ready to step behind the bar with confidence.
Build a network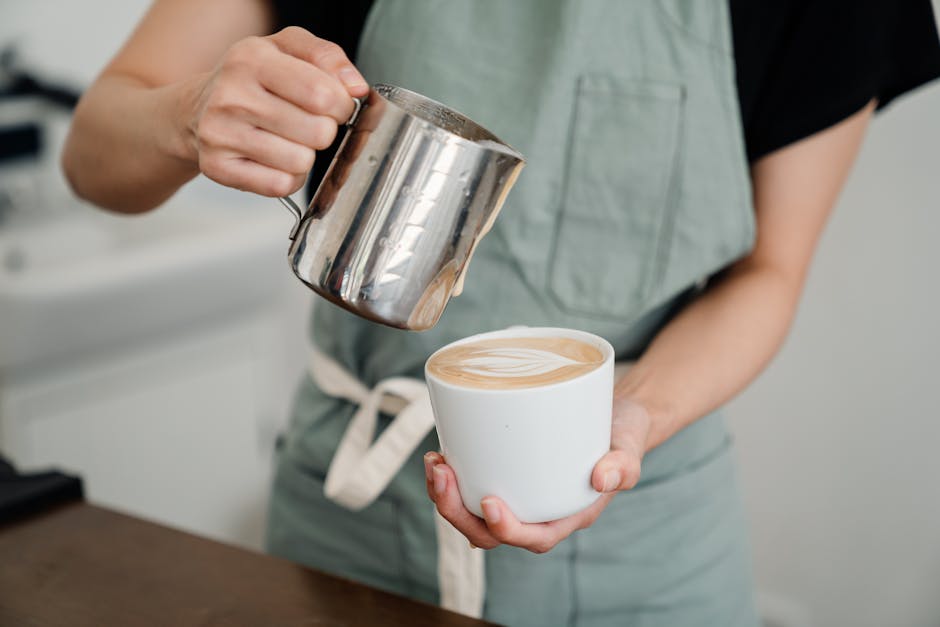 Building a network is an essential step in becoming a successful bartender. Networking with other professionals in the industry can open up opportunities for collaborations, knowledge sharing, and career growth. Attending industry events, such as trade shows, competitions, and conferences, allows you to connect with like-minded individuals, learn from industry experts, and stay updated on the latest trends and developments.
Networking with other bartenders, mixologists, and industry insiders not only expands your circle but also provides you with a support system and a platform to exchange ideas. By interacting with experienced professionals, you can gain valuable insights, learn new techniques, and discover innovative recipes and trends. Establishing relationships with other professionals can also lead to referrals for job opportunities or even partnerships for future ventures.
Attending industry events provides a unique opportunity to showcase your skills, learn from industry leaders, and make connections with potential employers or business partners. Whether it's attending workshops or participating in cocktail competitions, these events allow you to demonstrate your expertise and passion for mixology. Meeting other industry professionals at these events can help you build connections, gain exposure, and enhance your reputation within the industry.
In addition to in-person networking, utilize online platforms and social media channels to connect with industry professionals. Join bartending groups or forums where professionals share their experiences, knowledge, and industry-related news. Participate in discussions, ask questions, and actively engage with others to build your online presence and expand your network.
Remember, the bartending industry is highly competitive, and building a network is a continuous process. Stay proactive and open to opportunities for networking, whether it's attending local industry meetups, joining online communities, or reaching out to professionals directly. By building a strong network, you gain access to a wealth of resources, support, and opportunities that can propel your career as a bartender to new heights.
Tailor your resume and apply for jobs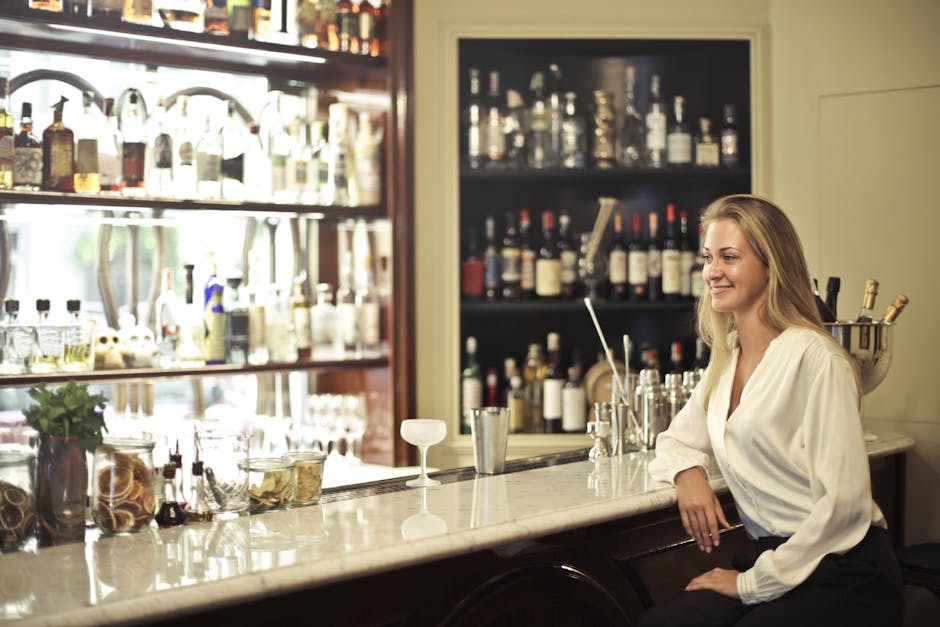 As you embark on your journey to becoming a bartender, one of the crucial steps is tailoring your resume to showcase your skills and experiences in the best possible light. A well-crafted resume can make a lasting impression on potential employers and set you apart from other candidates. Here are a few tips to help you create a bartender-specific resume that highlights your professional abilities:
1. Highlight relevant skills: Start by emphasizing your bartender-specific skills, such as mixology, knowledge of various spirits and cocktails, customer service, and ability to work in fast-paced environments. Include any certifications or training you have received, such as a Bartending License or TIPS (Training for Intervention Procedures) certification.
2. Showcase experience: If you have previous experience in the hospitality industry or any bartending roles, be sure to highlight them prominently on your resume. Emphasize your responsibilities, accomplishments, and any notable achievements, such as managing a busy bar or creating signature cocktails for a special event.
3. Include industry-specific keywords: Many employers use applicant tracking systems (ATS) to screen resumes quickly. To ensure that your resume gets noticed, incorporate relevant keywords that reflect the specific skills and qualifications desired in the bartender role you are applying for. This might include terms such as "craft cocktail knowledge," "bar inventory management," or "strong interpersonal skills."
4. Quantify accomplishments: Whenever possible, provide quantifiable examples of your achievements. For instance, showcase your ability to handle high-volume drink orders by mentioning the number of customers served per shift or highlight your skills in upselling by mentioning an increase in bar sales during your previous employment.
5. Tailor your resume for each application: Customize your resume for each job application to align with the particular requirements and preferences of the establishment you are applying to. Research the bar or restaurant beforehand to understand their clientele, specialty drinks, and overall vibe. Incorporate this knowledge into your resume and cover letter to demonstrate your genuine interest and understanding of the establishment.
Now that you have a polished bartender resume ready, it's time to start the application process. Besides traditional job search platforms like LinkedIn and online job boards, consider exploring local establishments in your area. Visiting bars, restaurants, and hotel lounges in-person allows you to inquire directly about any available positions and showcase your enthusiasm for the craft. Additionally, networking with industry professionals, attending bartender events, or joining bartender-related groups on social media may present valuable job opportunities.
Remember, finding the right bartender position may require persistence and dedication, but with a tailored resume and strategic job search efforts, you can increase your chances of landing the job that suits your skills and ambitions.