As a culinary enthusiast, becoming a chef is not just a profession, but a passion and a lifelong journey. With the demand for skilled chefs constantly growing, the culinary industry offers a myriad of opportunities for those who are dedicated, creative, and have a genuine love for food.
In this blog post, we aim to provide valuable career advice for aspiring chefs, whether you are just starting out or looking to take your culinary expertise to the next level. This comprehensive guide will explore the various aspects of building a successful career in the culinary world, from education and training to gaining experience and establishing a personal brand.
We understand that the road to becoming a chef may seem daunting at first, but with the right mindset and guidance, you can turn your culinary dreams into a reality. Our goal is to equip you with the necessary knowledge and insights to navigate the competitive culinary landscape and thrive in your chosen career path.
Whether you dream of working in a Michelin-starred restaurant or envision opening your very own culinary venture, this blog post will provide you with practical advice, inspiring stories, and invaluable industry tips from experienced chefs who have made a mark in the culinary field. From honing your culinary skills to developing your leadership abilities, we will cover a wide range of topics to help you excel in this dynamic and exciting industry. 
So, whether you are a culinary student, a line cook taking your first steps, or an experienced chef looking for fresh perspectives, join us on this culinary journey as we share the secrets to success in the world of gastronomy. Together, let's explore the endless possibilities and opportunities that await you as you embark on your remarkable culinary career.
Pursue formal education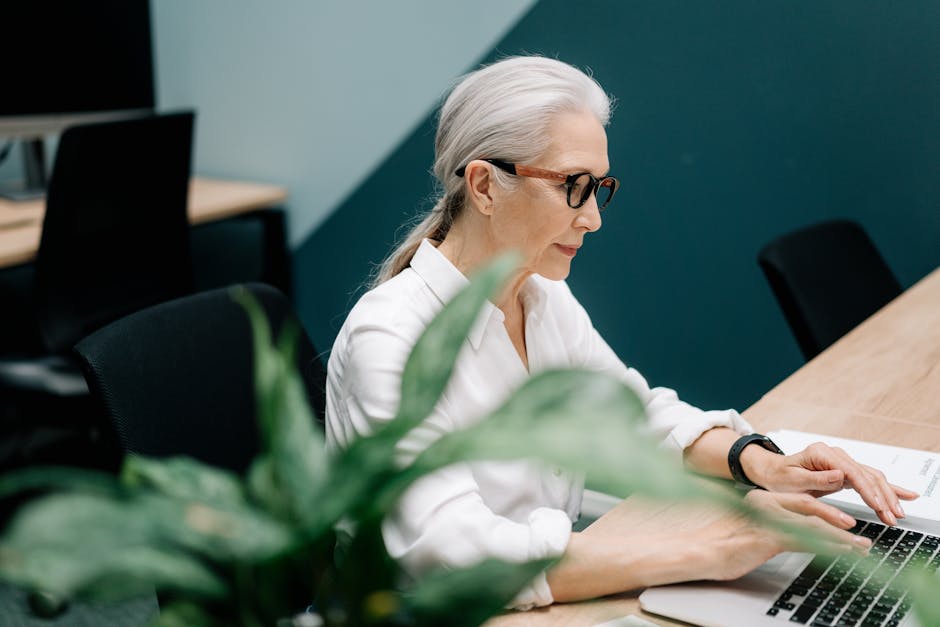 It is no secret that a successful career as a chef requires more than just a passion for cooking. Pursuing formal education in culinary arts is a crucial step towards becoming a professional chef in today's competitive industry. Enrolling in a reputable culinary school or getting an apprenticeship can provide aspiring chefs with the necessary knowledge and skills to excel in their chosen field.
Culinary schools offer comprehensive programs that cover all aspects of cooking, including technique, food safety, nutrition, and menu planning. Through hands-on training and classroom instruction, students learn from experienced chefs who can guide them through the intricacies of the culinary world. This formal education not only hones fundamental cooking skills but also introduces aspiring chefs to new techniques and trends that can elevate their culinary creations.
Apprenticeships, on the other hand, provide aspiring chefs with the opportunity to learn from established professionals in a real-world kitchen setting. Working side by side with experienced chefs, apprentices can gain invaluable insights into the day-to-day operations of a kitchen, from managing inventory and purchasing ingredients to planning and executing menus. This hands-on experience allows aspiring chefs to develop crucial skills such as time management, teamwork, and adaptability.
Both culinary schools and apprenticeships provide aspiring chefs with the platform to network and build connections within the industry. These connections can open doors to future job opportunities, mentorship, and even collaboration with renowned chefs. Furthermore, the knowledge and skills gained through formal education can also increase credibility and enhance the professional reputation of aspiring chefs, making them stand out in a highly competitive job market.
While pursuing formal education in culinary arts may require a financial investment and a significant time commitment, the long-term benefits can far outweigh the initial cost. The knowledge, skills, and connections gained through a culinary school program or apprenticeship can lay a solid foundation for a successful and fulfilling career as a chef.
Gain practical experience
As a chef, gaining practical experience is crucial for your career growth and development. Working in various kitchen settings allows you to learn different techniques, expand your repertoire, and refine your skills. Here are some reasons why gaining practical experience is essential for any aspiring chef:
1. Exposure to different cuisines: Working in various kitchen settings exposes you to a wide range of cuisines, from traditional to contemporary, and helps you understand different flavor profiles, cooking methods, and ingredient combinations. This exposure allows you to develop your own unique culinary style and broaden your repertoire of dishes.
2. Mastery of different techniques: Each kitchen setting has its own unique way of cooking and executing dishes. By working in different settings, you have the opportunity to learn and master various techniques, including sautéing, grilling, braising, baking, and more. This diverse skill set will make you a versatile chef capable of handling any culinary challenge.
3. Adaptability and problem-solving skills: Every kitchen has its own set of challenges, whether it's managing a high-volume restaurant or executing multiple courses for a private event. Working in different kitchen environments enhances your ability to adapt quickly and efficiently to different situations. It also helps you develop problem-solving skills as you navigate through unexpected circumstances, such as ingredient shortages or equipment malfunctions.
4. Networking opportunities: Each kitchen you work in will introduce you to a new set of professionals in the culinary industry. Building relationships with chefs, colleagues, and mentors opens doors for future opportunities and collaborations. Networking can result in job offers, recommendations, and even partnerships, helping you advance your career faster.
5. Learning from experienced chefs: One of the biggest advantages of gaining practical experience is the opportunity to work alongside experienced chefs. Learning directly from industry veterans gives you access to their knowledge, expertise, and unique insights. It also allows you to observe their work ethic, leadership skills, and culinary creativity, which can be invaluable in shaping your own career journey.
Remember, gaining practical experience takes time and dedication. It is essential to be open-minded, willing to learn, and adaptable to different kitchen cultures. Embrace each opportunity as a chance to grow and expand your culinary horizons. By working in various kitchen settings, you will develop a solid foundation of skills, knowledge, and connections that will pave the way for a successful career as a chef.
Develop a diverse skill set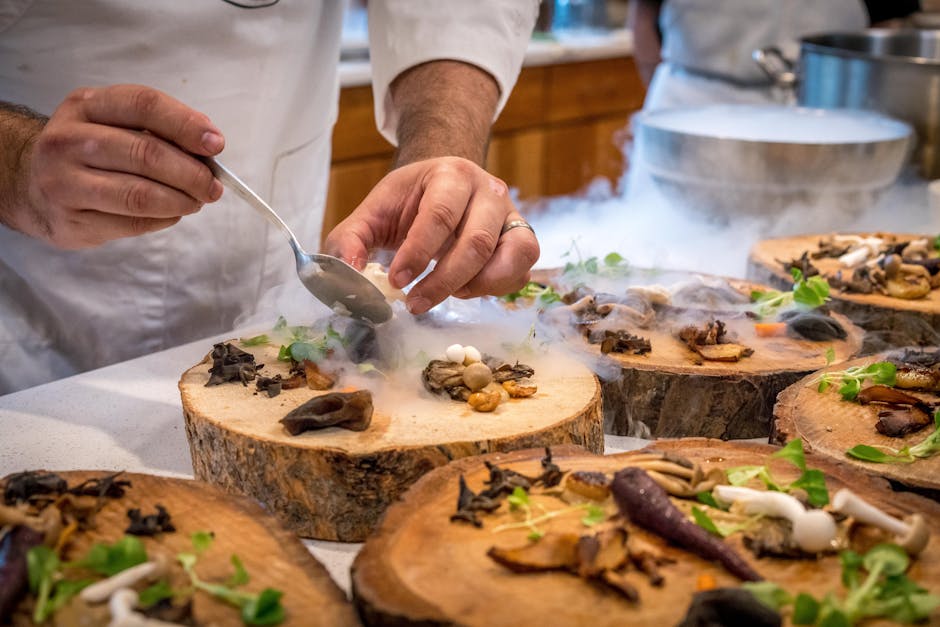 In order to excel in the culinary industry and establish a successful career as a chef, it is crucial to develop a diverse skill set. This involves mastering various types of cuisines and cooking methods, as it broadens your scope of expertise and enhances your professional value.
One of the key attributes of a renowned chef is the ability to cook and create dishes from a wide range of culinary traditions. By immersing yourself in different cuisines, you not only expand your knowledge of flavors, ingredients, and techniques, but you also gain an understanding of cultural influences and nuances in cooking styles. This not only allows you to offer a diverse menu to your clients but also enables you to adapt and innovate your culinary creations.
To develop a diverse skill set, consider exploring different types of cuisines such as Italian, French, Thai, Mexican, Chinese, or Japanese. Take the time to study their traditional recipes, understand their unique flavor profiles, and familiarize yourself with their cooking techniques. This can be done through reading cookbooks, attending cooking classes, or even traveling to places where these cuisines originated.
Additionally, investing time in honing your skills in various cooking methods is essential to becoming a well-rounded chef. Become proficient in techniques like grilling, roasting, sautéing, braising, poaching, and baking. Understanding the science behind each method and knowing when to use them will allow you to create a wide range of dishes with different textures, tastes, and presentations. Moreover, learn about special cooking techniques like sous vide or molecular gastronomy, as they are increasingly popular and can add a unique touch to your culinary repertoire.
By focusing on developing a diverse skill set, you not only become a more valuable asset to employers or potential clients but also enhance your creativity and flexibility in the kitchen. Remember, a chef who possesses a broad understanding and mastery of various cuisines and cooking methods stands out in the fiercely competitive culinary industry. So, embrace the opportunity to learn and expand your skills to keep evolving as a chef and pave the way for a successful and fulfilling career.
Network within the Food Industry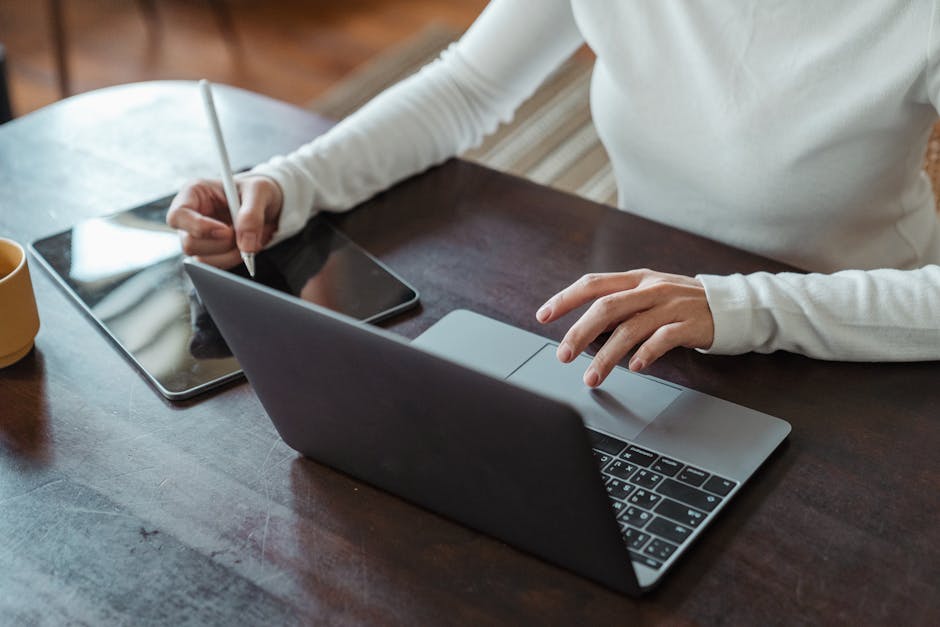 Attending culinary events and establishing connections with professionals in the industry is a valuable strategy for advancing your career as a chef. Networking can open doors to new opportunities, provide valuable industry insights, and foster collaborations that can propel your career forward. Here are a few key points to consider when it comes to networking within the culinary world.
1. Attend Culinary Events: Keep an eye out for local and international culinary events such as food festivals, chef conferences, and trade shows. These events offer a unique platform to meet industry experts, renowned chefs, and influential individuals who can offer guidance, advice, and potentially even job opportunities.
2. Engage in Professional Associations: Joining professional organizations specific to the culinary industry can be incredibly beneficial. Look for associations or guilds that cater to chefs, such as the American Culinary Federation (ACF) or the World Association of Chefs' Societies (WACS). These organizations often host events, workshops, and networking sessions designed to bring culinary professionals together.
3. Be Active on Social Media: Utilize social media platforms to connect with other chefs, restaurateurs, and industry influencers. Follow relevant hashtags and participate in conversations surrounding culinary trends, techniques, and challenges. Engage with others by commenting on their posts, sharing your own culinary journey, and showcasing your skills and expertise. This can help you broaden your network and establish connections with industry professionals across the globe.
4. Volunteer for Charitable Culinary Events: Participating as a volunteer chef for charitable events, fundraisers, or community initiatives is an excellent way to network while giving back to the community. These events often attract industry professionals who are passionate about using their culinary skills for a good cause. By working alongside renowned chefs or fellow volunteers, you can forge meaningful connections that could lead to professional opportunities down the line.
5. Be Open to Collaboration: A strong network can lead to exciting collaborations with other chefs. Whether it's collaborating on a pop-up dining experience, guest chef appearances, or even collaborative menu development, working with other culinary professionals allows you to showcase your skills and gain exposure to new audiences. Establishing a reputation as a team player and someone open to collaboration can enhance your professional prospects in the industry.
Remember, networking is not just about what others can offer you; it's also about cultivating valuable relationships by offering support, sharing knowledge, and showcasing your passion for the culinary arts. By actively networking within the industry, you can pave the way for a successful and fulfilling career as a chef.
Embrace continuous learning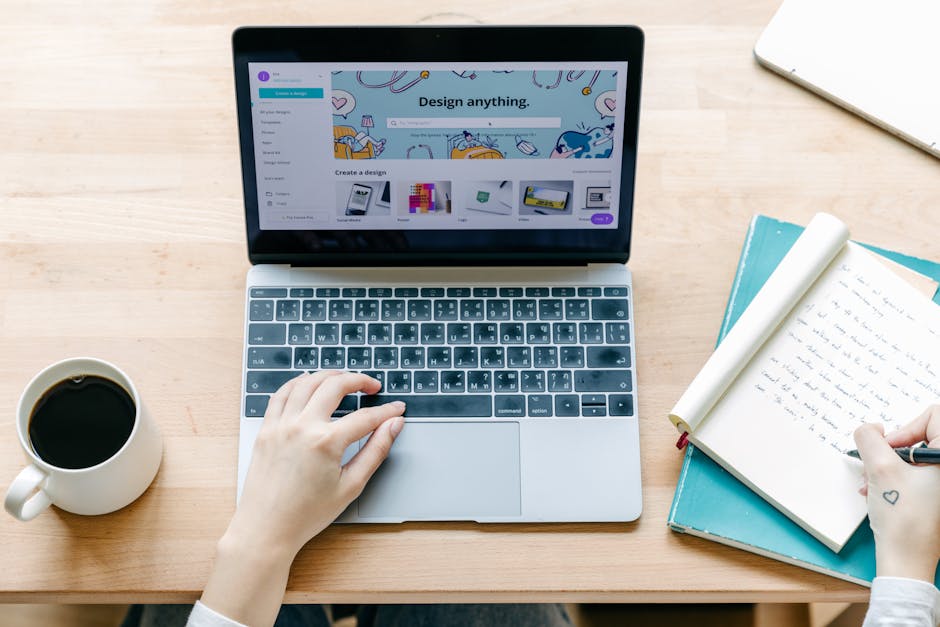 As a chef, embracing continuous learning is crucial to staying competitive in the ever-evolving culinary industry. With new food trends and technologies emerging constantly, it is essential to stay updated and adapt to the changing demands of the market. By doing so, you not only ensure that you are providing the best experience for your customers but also enhance your professional growth and reputation.
One way to stay updated is by regularly attending culinary workshops, seminars, and conferences. These events offer an opportunity to learn from industry experts, discover new techniques, and gain insights into the latest food trends. By immersing yourself in such environments, you can stay ahead of the curve and incorporate innovative ideas into your culinary repertoire.
Additionally, subscribing to industry publications, websites, and online communities can provide you with a wealth of knowledge. Stay connected with renowned chefs, food bloggers, and influencers who often share their expertise and experiences. By actively engaging with these online platforms, you can stay informed about the latest trends, ingredients, and cooking methods.
Furthermore, it is essential to stay updated on new culinary technologies. As the food industry continues to embrace technological advancements, chefs who understand and utilize these tools have a significant advantage. Whether it's utilizing precision cooking equipment, experimenting with molecular gastronomy techniques, or embracing automation in the kitchen, staying abreast of technological developments can enhance your culinary skills and efficiency.
A proactive approach to continuous learning also includes experimenting with new ingredients and cuisines. Don't be afraid to explore different flavors, ingredients, and cooking styles. Attend specialized classes or workshops that introduce you to unique cuisines, and challenge yourself to incorporate those elements into your menu. This not only helps you expand your culinary expertise but also allows you to cater to a diverse range of tastes and preferences.
Cultivate creativity (Experiment with ingredients and create unique dishes)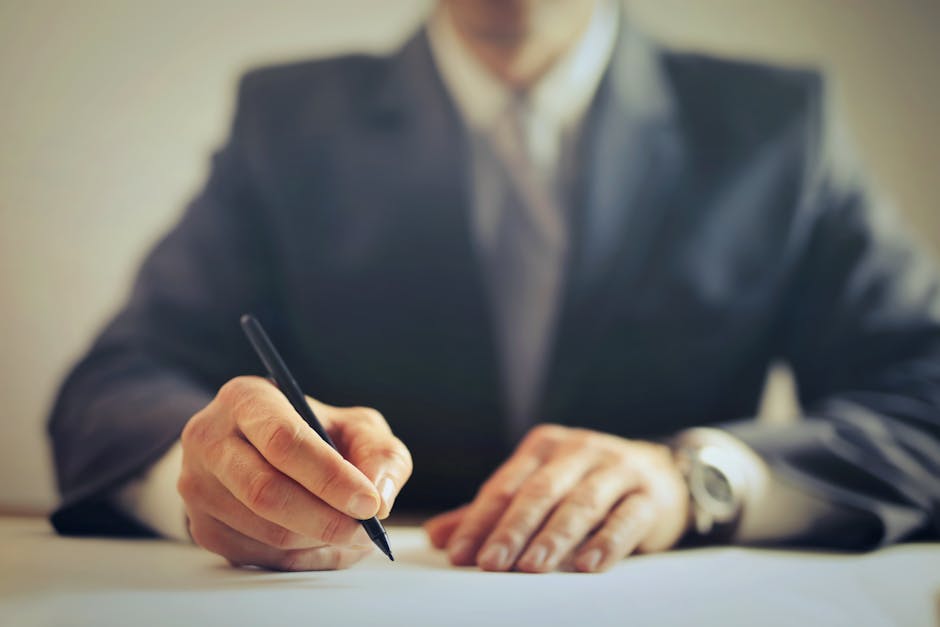 As a chef, one of the most important qualities to cultivate is creativity. Experimenting with ingredients and creating unique dishes not only adds excitement to your culinary repertoire but also sets you apart as a chef with a distinctive style. Here are a few tips to help cultivate creativity in your culinary career:
1. Embrace Curiosity: To foster creativity, it is essential to approach cooking with an open and curious mind. Be willing to try new ingredients, explore different flavor combinations, and experiment with various techniques. By being curious, you'll discover hidden gems that can elevate your dishes to new heights.
2. Research and Stay Updated: Keeping up with the latest food trends, culinary techniques, and flavor profiles is crucial in expanding your culinary knowledge. Utilize cookbooks, food publications, websites, and videos to gather inspiration and stay abreast of the continually evolving culinary landscape. This knowledge will serve as a foundation for crafting innovative and cutting-edge dishes.
3. Play with Seasonality: Embracing seasonal ingredients is an excellent way to challenge your culinary creativity. Take advantage of what nature has to offer at different times of the year. Create menus that showcase the freshest produce, highlighting their unique flavors, textures, and colors. Seasonality not only adds variety to your dishes but also ensures sustainability and harmony with the environment.
4. Collaborate and Seek Inspiration: Surround yourself with like-minded individuals, whether it be other chefs or food enthusiasts. Collaborating and sharing ideas with others can spark creativity and push you to think outside the box. Attend culinary events, participate in workshops, and engage in food-related conversations that inspire fresh perspectives, leading to novel culinary creations.
5. Learn from Mistakes: Creativity is a process that involves trial and error. Don't let fear of failure discourage you from experimenting in the kitchen. Embrace your mistakes as learning opportunities and allow them to guide you towards new discoveries. Some of the most innovative dishes and techniques have been born out of accidents or unexpected outcomes. 
6. Plate Presentation: Creativity extends beyond the flavors of a dish; it also encompasses how it is presented. Invest time in honing your plating skills, as an elegantly presented dish can captivate and impress. Experiment with different plating techniques, utensils, and garnishes to enhance the visual appeal and make your creations truly standout.
By cultivating creativity in the kitchen, a chef can elevate their culinary skills and establish a unique brand for themselves. Allow your passion and imagination to guide you as you experiment with ingredients, flavors, and presentation techniques. Remember, culinary creativity is a journey that requires constant exploration and a willingness to step outside your comfort zone.
Build resilience

In the fast-paced and demanding world of professional culinary arts, chefs are constantly faced with high-pressure situations. From managing a busy kitchen during peak hours to meeting the expectations of discerning customers, handling stress and building resilience are essential skills for success in this career. Moreover, learning from mistakes is crucial to personal growth and professional development in the culinary field.
To build resilience, chefs should start by cultivating a positive mindset. It's important to approach each challenge as an opportunity to grow and learn, rather than viewing it as a setback. Maintaining a positive attitude will not only help you handle high-pressure situations more effectively but also enable you to stay motivated and focused on achieving your goals.
In the heat of the kitchen, it's common for mistakes to occur. Instead of dwelling on them, chefs should use these moments as valuable learning experiences. Analyze what went wrong, determine the root cause, and brainstorm solutions for improvement. Embrace the mindset that mistakes are an integral part of the learning process and an opportunity to refine your skills and techniques.
Seeking feedback from more experienced chefs or mentors is another excellent way to handle high-pressure situations and learn from mistakes. Constructive criticism can provide valuable insights and alternative perspectives that can help you understand where you may have gone wrong and how to rectify it. Continuously seeking knowledge and advice can contribute to your overall growth as a chef.
Effective time management skills play a significant role in handling high-pressure situations. Create a system that allows you to prioritize tasks, delegate responsibilities when necessary, and effectively manage your resources. By having a clear plan and keeping a level head, you'll be better equipped to handle the demands of the kitchen and navigate through stressful situations with ease.
Lastly, taking care of your physical and mental well-being is essential for building resilience. Regular exercise, proper nutrition, and adequate sleep can help you maintain your energy levels and reduce stress. Additionally, finding healthy outlets to relax and unwind, such as hobbies or spending time with loved ones, can help you decompress and recharge after a challenging day in the kitchen.
Develop leadership skills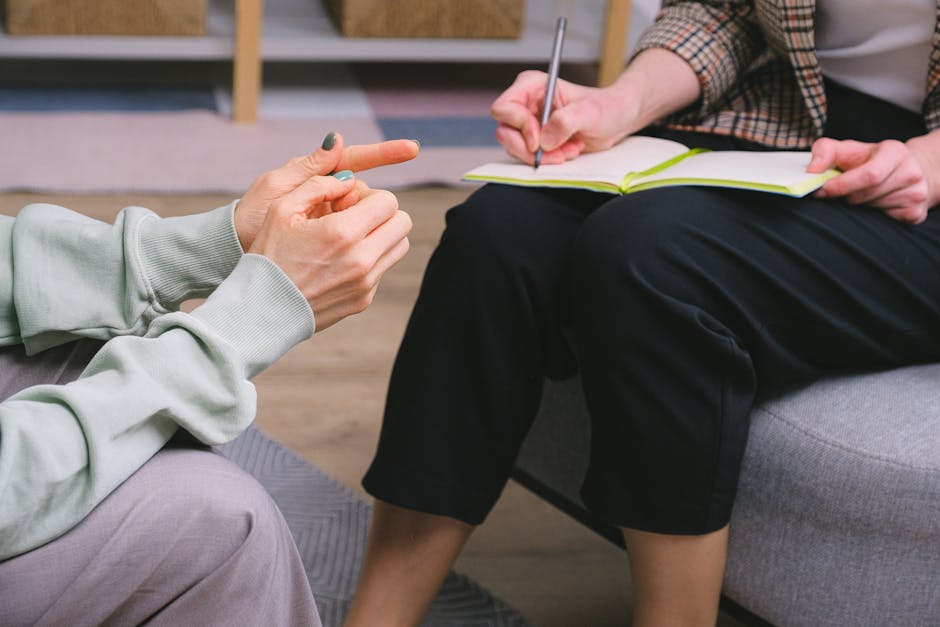 Aspiring chefs often focus solely on honing their culinary skills, but becoming an accomplished chef goes beyond creating delectable dishes. In order to thrive in the culinary industry, it is crucial to develop strong leadership skills and effectively manage and train kitchen staff. Here are a few key tips to help chefs enhance their leadership abilities:
1. Lead by example: A great chef is not only a master in the kitchen but also sets a positive example for their team. Showcasing a strong work ethic, professionalism, and attention to detail will inspire your staff to follow your lead.
2. Communicate effectively: Clear and concise communication is vital in the fast-paced environment of a kitchen. Clearly convey expectations, instructions, and feedback to your team members. By fostering open lines of communication, you will create a more cohesive and efficient work environment.
3. Delegate tasks appropriately: Effective delegation is crucial for any chef. Identify the strengths and weaknesses of your kitchen staff and assign tasks accordingly. This ensures that each team member is working in their areas of expertise, maximizing productivity and results.
4. Foster a positive work culture: Creating a positive and supportive work culture can significantly impact the morale and productivity of your kitchen staff. Encourage teamwork, mutual respect, and open dialogue among your team members. This will not only result in a more harmonious work environment but also enhance overall team performance.
5. Provide ongoing training and development opportunities: Invest in the growth and development of your kitchen staff by offering regular training sessions and workshops. Focus on teaching new techniques, sharing industry trends and best practices, and providing opportunities for your team members to expand their culinary repertoire. By investing in their growth, you are fostering a sense of loyalty and commitment within your team.
6. Lead during stressful situations: The kitchen can be an incredibly high-pressure environment, especially during busy service times. As a chef, it is essential to remain calm, composed, and focused, even in the face of adversity. Leading by example during stressful situations will instill confidence in your team and help them perform at their best.
Remember, developing strong leadership skills isn't an overnight process. It requires dedication, patience, and continuous improvement. By implementing these tips and consistently practicing effective leadership techniques, you will not only manage and train your kitchen staff more efficiently but also nurture a positive work environment that sets the stage for long-term success in your culinary career.